DIANE RENNARD (APD)
Accredited Practicing Dietitian
Accredited Nutritionist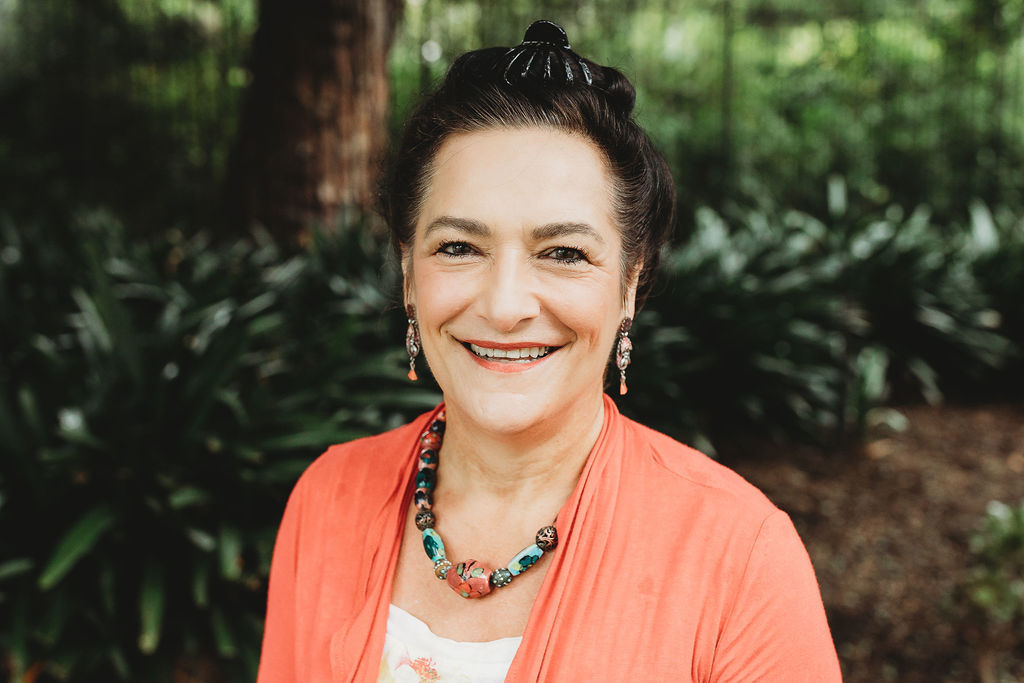 Areas of special interest:
Eating disorders (Anorexia nervosa, Bulimia nervosa, NOSFED, Binge Eating Disorder, Compulsive Overeating)
Polycystic Ovarian Syndrome (PCOS)
Gastrointestinal Nutrition including irritable bowel syndrome or malabsorption of lactose or fructose
Insulin resistance, impaired glucose tolerance Type 2 or gestational Diabetes and metabolic syndrome
High cholesterol, high triglycerides, hypertension and other heart health problems
Iron deficiency anaemia
Women's health including menopause and osteoporosis
Adequate nutritional intake during pregnancy and breastfeeding
Nutritionally adequate vegetarian eating
Eating for good health and vitality
Throughout her life Diane has maintained a keen interest in and passion for food and its relationship to health and disease.
Diane is highly skilled in communicating specialist advice in a practical way to people of all ages and at different stages of life. Her experience includes clinical nutrition, group education, group facilitation, health promotion and resource development. Diane has worked in a variety of settings including community, private and public health.
Diane aims to assist clients to improve their health through better food choices and lifestyle modification. Diane is experienced in providing support for those diagnosed with specific medical conditions such as type 2 Diabetes, elevated cholesterol, triglycerides, hypertension, irritiable bowel syndrome, food intolerances and Coeliac disease.
For those seeking advice for general health and wellbeing Diane can provide sensible and non-prescriptive advice about food and nutrition. She can assist with dispelling food myths and erroneous information commonly found in the media.
Diane believes that you are how you eat. When assisting with weight management Diane uses a non-dieting approach with a focus on eating behaviour and normalising eating, in doing so clients learn how to respond to their body's natural cues of hunger and satiety and to develop a healthier relationship with food.
Diane's key area of expertise is in Eating Disorders and Disordered Eating. She has worked exclusively as Dietitian and Senior Clinician for the Mandometer Clinic in Melbourne, a treatment model for Eating Disorders developed at the Karolinska Institute, Stockholm Sweden. The model is behaviour based and focuses on normalising eating.
Through her training at the Karolinska Institute and her experience working with individual sufferers and their families she and has developed a sound understanding of eating disorders and their treatment. Earlier this year Diane returned to Sweden for further training in the treatment of obesity.
To enhance her skills in facilitating behaviour change and to gain greater insight into the counselling role Diane has completed professional development in health coaching, motivational interviewing, mental health first aid for adolescents and is currently undertaking training in counselling skills at The Cairnmillar Institute.
Qualifications:
Bachelor of Nutrition and Dietetics, Monash University, Melbourne 2005
Additional Training:
Diploma of Counselling, Australian Institute of Professional Counsellors, Australia (in progress)
Sports Nutrition, Australian Institute of Sport, 2006
Motivational Interviewing
Health Coaching
Mental Health First Aid for Adolescents
Professional Memberships and Associations:
Dietitians Association of Australia
Eating Disorders Victoria
Availability:
Diane is available for consultation Tuesday.
To arrange an appointment to see Diane, please phone 9650 9372
You can fill out a pre assessment Questionnaire here.
We require that all clients be linked in with regular medical support to ensure their ongoing medical safety.
We require clients to be engaged with or planning to engage with psychological support to ensure that we are providing safe, ethical and evidence based support.
Age limits for accepting new referrals
Please note some practitioners have boundaries on the age of clients they will accept as new referrals.
We request that for all new clients aged 15 years and younger that a Pre assessment Questionnaire be completed to assist us in triaging the young person and family.
For all clients aged 15 or younger we request that the initial assessment be with the parents/ carer only. Eating disorders do not just affect the person but families as a whole.
This is an important part of the assessment process and will help us to get a clear history of the development of the eating disorder and aid in setting up a treatment team and clear treatment goals moving forward.
Family based treatment is the gold standard for supporting children and adolescents with eating disorders. The Eat Love Live team are not trained in family based treatment or family therapy.
As dietitians we can be an adjunct to this important treatment process, provide a safe space for discussion around meal planning, information about eating disorders, physical and psychological risks associated with the eating disorder, normal puberty changes to the body, guidelines to adequate amounts of nutrition and help clear many of the myths about food and bodies in our community.
We appreciate that accessing pediatric and adolescent services at this time is difficult and there are long wait lists. As with all clients, we insist that all adolescents are linked in with a multidisciplinary team including a GP and a mental health clinician - be it a psychologist or psychiatrist. And we suggest that clients make the referral to CHAMS/ CHYMS and / or private family therapy and be on the waiting list for this support.
Along with the GP or paediatrician we can provide information and support while families are waiting for this important more intensive support.
Parents can speak with their GP or Paediatrician about referrals to these supports.