DR CHRISTIE BENNETT (APD)
She/Her
BNutDiet (Hons) and PhD
Accredited Practicing Dietitian
Accredited Nutritionist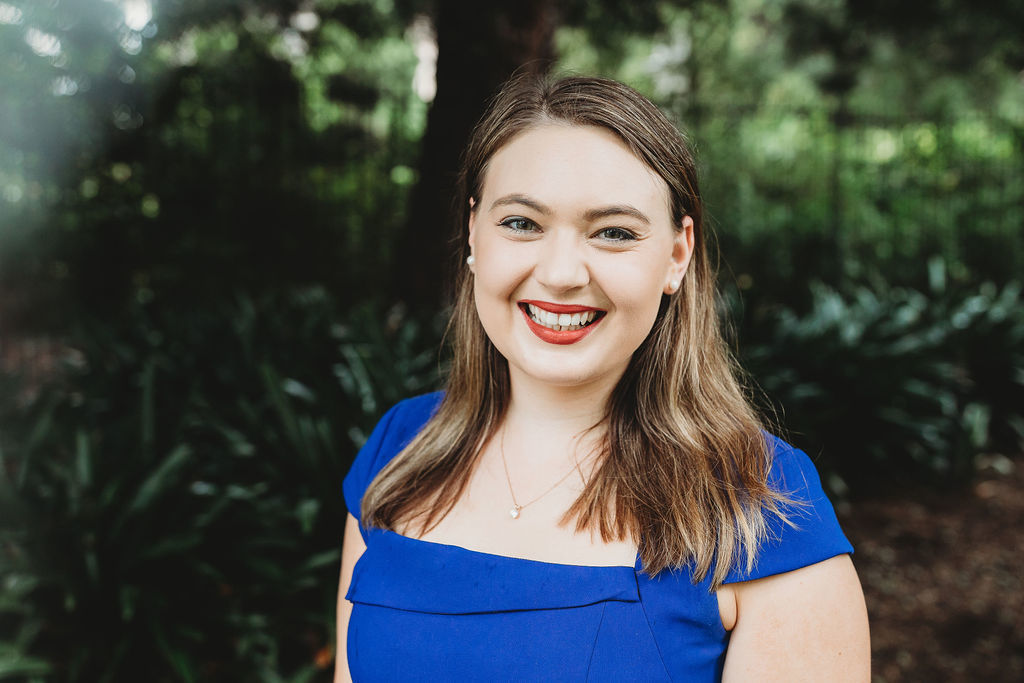 Dr. Christie Bennett is passionate about working with clients to make practical and realistic changes in their lives.
To her, this means having a holistic focus on food. For most people, food is much more than sustenance and provides varying levels of pleasure, comfort, or routine. Understanding the underlying the role food plays in our lives is fundamental to her practice.
She takes a feminist and non-diet approach to her nutrition therapy. She focuses on empowering you to listen to your body and understand the cues it is sending you. It also means she will help you to explore the thoughts and feelings you have around food and your body, within the social context we all inhabit.
Christie holds a PhD and a Bachelor of Nutrition and Dietetics with Honours from Monash University. Her PhD project was focused on investigating factors that may influence glucose tolerance during pregnancy, with a particular focus on sleep. Her current research involves investigating how to support healthy lifestyles in pregnancy, fertility and PCOS.
While Christie has experience with a wide variety of nutrition concerns, she has particular expertise in women's health (including fertility, pregnancy and PCOS), eating disorders and diabetes management.
She brings a holistic, evidence-based approach from her research to her practice.
Qualifications:
BachNutDiet(Hons) – Monash
PhD
Christie has completed professional development in the following areas:
Non-diet approach
Eating disorders
PCOS
GDM
Christie also engages in professional development and regular clinical supervision and reflective self-practice to ensure that she is providing optimum care for her clients.
Professional Memberships and Positions:
Dietitians Australia (DA)
Nutrition Society of Australia (NSA)
Developmental Origins of Health and Disease (DOHaD)
Australian Diabetes in Pregnancy Society (ADIPS)
Availability:
Christie is currently on maternity leave and is therefore unable to accept new clients at this time.
When Christie returns from maternity leave, she is available for consultation:
Saturday 8.00 am – 12.00 pm (Face to Face or Telehealth via Video conferencing)
To arrange an appointment please phone 9087 8379.
You can fill out a pre assessment Questionnaire here.
We require that all clients be linked in with regular medical support to ensure their ongoing medical safety.
We require clients to be engaged with or planning to engage with psychological support to ensure that we are providing safe, ethical and evidence based support.
Age limits for accepting new referrals
Please note some practitioners have boundaries on the age of clients they will accept as new referrals.
We request that for all new clients aged 15 years and younger that a Pre assessment Questionnaire be completed to assist us in triaging the young person and family.
For all clients aged 15 or younger we request that the initial assessment be with the parents/ carer only. Eating disorders do not just affect the person but families as a whole.
This is an important part of the assessment process and will help us to get a clear history of the development of the eating disorder and aid in setting up a treatment team and clear treatment goals moving forward.
Family based treatment is the gold standard for supporting children and adolescents with eating disorders. The Eat Love Live team are not trained in family based treatment or family therapy.
As dietitians we can be an adjunct to this important treatment process, provide a safe space for discussion around meal planning, information about eating disorders, physical and psychological risks associated with the eating disorder, normal puberty changes to the body, guidelines to adequate amounts of nutrition and help clear many of the myths about food and bodies in our community.
We appreciate that accessing pediatric and adolescent services at this time is difficult and there are long wait lists. As with all clients, we insist that all adolescents are linked in with a multidisciplinary team including a GP and a mental health clinician - be it a psychologist or psychiatrist. And we suggest that clients make the referral to CHAMS/ CHYMS and / or private family therapy and be on the waiting list for this support.
Along with the GP or paediatrician we can provide information and support while families are waiting for this important more intensive support.
Parents can speak with their GP or Paediatrician about referrals to these supports.