Majella (Max) Jones
(PROVISIONAL APD)
He/They
Project Worker
At this time Majella is working on a number of projects at Eat Love Live and is not seeing individual clients.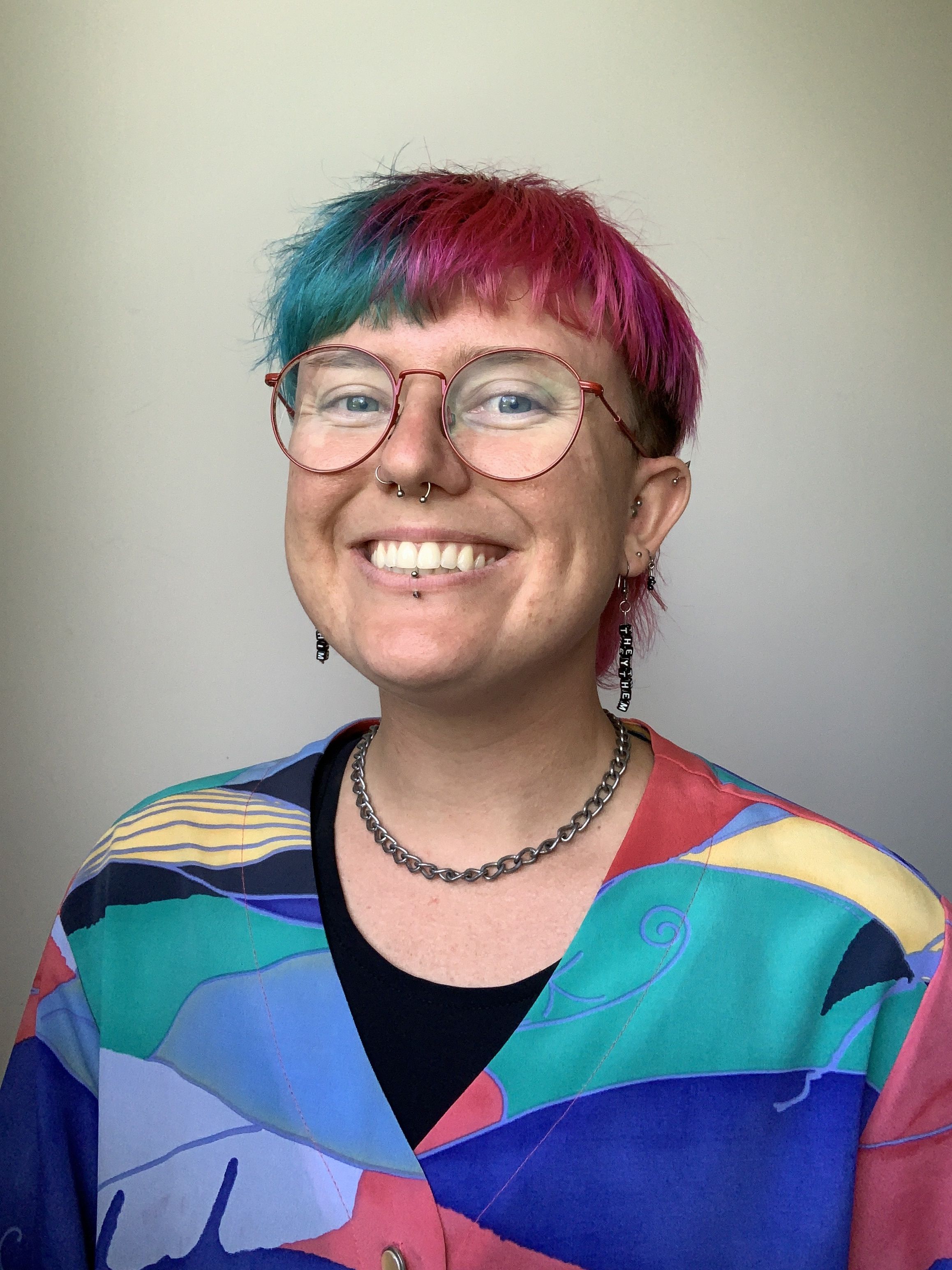 Majella has a person centred approach which highlights the individual experiences, needs and desires of the person he's working with. They use an intersectional approach by providing an inclusive and non-judgemental space for all individuals that acknowledges and is respectful of their identities and lived experiences, and the impacts these may have on their lives and wellbeing.
Majella has experience delivering gender inclusive practice professional development training and is an executive committee member in the Dietitians Australia LGBTQIA+ Interest Group. Majella provides gender affirming, trauma informed and body inclusive care that is informed by evidence-based frameworks and current scientific literature.
Areas of special interest:
Transgender and Gender Diverse (TGD) Inclusive Practice
Neurodiversity and Disabilty
Mental Health
Eating Disorders and Disordered Eating
Weight and Body Inclusive Practice
Experience:
Lived experience with chronic mental health issues
Lived experience as an Austistic individual and as part of the neurodiverse community
Lived experience as a Nonbinary Transmasculine individual
Developing and delivering gender inclusive practice training with Your Community Health
Peer work and support with Eating Disorders Victoria
Qualifications:
Bachelors of Nutrition Science at Monash University
Masters of Dietetics at Monash University
Professional Memberships:
Age limits for accepting new referrals
Please note some practitioners have boundaries on the age of clients they will accept as new referrals.
We request that for all new clients aged 15 years and younger that a Pre assessment Questionnaire be completed to assist us in triaging the young person and family.
For all clients aged 15 or younger we request that the initial assessment be with the parents/ carer only. Eating disorders do not just affect the person but families as a whole.
This is an important part of the assessment process and will help us to get a clear history of the development of the eating disorder and aid in setting up a treatment team and clear treatment goals moving forward.
Family based treatment is the gold standard for supporting children and adolescents with eating disorders. The Eat Love Live team are not trained in family based treatment or family therapy.
As dietitians we can be an adjunct to this important treatment process, provide a safe space for discussion around meal planning, information about eating disorders, physical and psychological risks associated with the eating disorder, normal puberty changes to the body, guidelines to adequate amounts of nutrition and help clear many of the myths about food and bodies in our community.
We appreciate that accessing pediatric and adolescent services at this time is difficult and there are long wait lists. As with all clients, we insist that all adolescents are linked in with a multidisciplinary team including a GP and a mental health clinician - be it a psychologist or psychiatrist. And we suggest that clients make the referral to CHAMS/ CHYMS and / or private family therapy and be on the waiting list for this support.
Along with the GP or paediatrician we can provide information and support while families are waiting for this important more intensive support.
Parents can speak with their GP or Paediatrician about referrals to these supports.