JOSEPHINE MONEY (NEE GIBSON) (APD)
Accredited Practising Dietitian
Accredited Nutritionist
Eating Disorder Specialist
Eat Love Live Clinical Director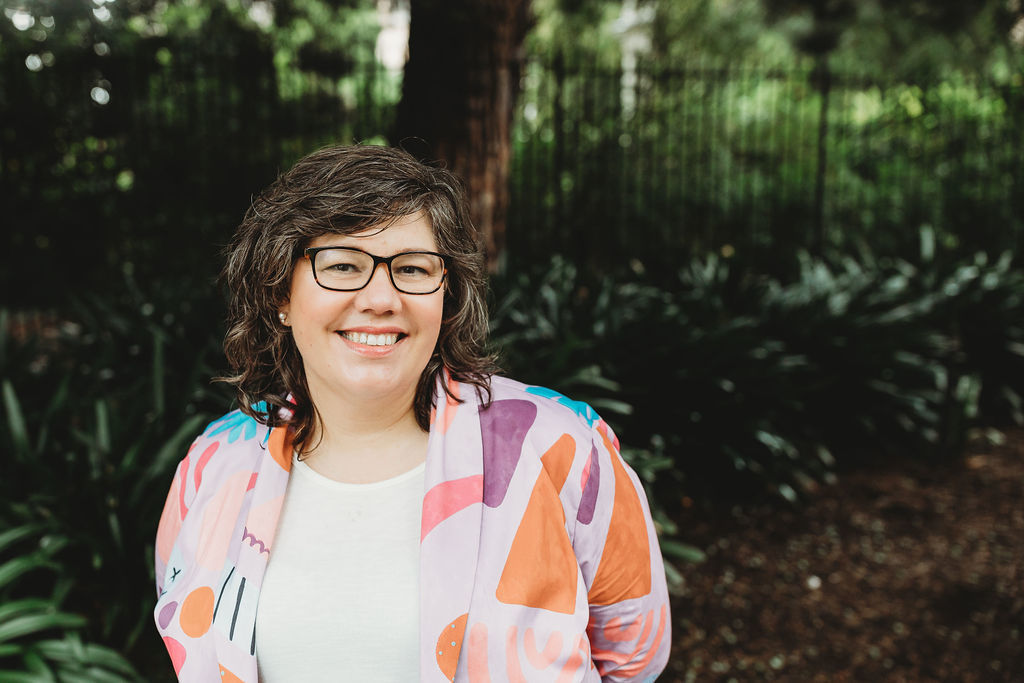 Jo does not have the capacity to accept new clients at this time. All referrals will be directed to one of the skilled practitioners at Eat Love Live.
For current and past cleints of Jo please note the changes explained below.



From

Friday the 5th of November

there will be some changes to my reception and booking system management.

I will discuss these changes with you during our appointments leading up to this time.




I will still be available on Tuesdays and Fridays to see clients.




My books remain closed to new clients; but open to clients I am currently seeing or I have seen in the past who may wish to re- engage.




My books will still run through Melbourne Sports Medicine Centre Reception on Tuesdays. I am able to see clients face to face at Melbourne Sports Medicine Centre on Tuesdays; or do telehealth - whatever suits you best.




On Fridays I will operate

a telehealth only clinic

from Eat Love Live's Reception.




(In the new year I I will be located at a new clinic on Fridays in Collingwood that will be a less clinical space; calmer, less activating and hopefully it will feel like a safe lovely place to attend. I will keep you posted on this!)




Moving forward, if we are booking an appointment for a Friday I will book you into the Eat Love Live reception calendar. You will receive an email confirmation at the time of booking and a reminder text and email the day before. The reminder email and text will contain the link to the telehealth virtual consulting room where our appointments will occur. Appointment can be changed by phoning Eat Love Live reception on 9087 8379 or via the link in your confirmation email.




Even though I know you well, as part of this process I will require you to fill out a new client information form so that I have all your information and next of kin information available to me if needed.




For clients making bookings moving forward there will be a different phone number and link for making bookings for a Tuesday and Friday.





| | | |
| --- | --- | --- |
| | Melbourne Sports Medicine centre Reception | |
| Phone Number For Reception | | |
| | | |
| | | Please email Jo directly for the link to book on fridays |
| | | |
Areas of special interest:
Eating Disorders
Disordered Eating
Nutriton and Mental Health
Weight neutral management of Diabetes and PCOS
Josephine is an Accredited Practising Dietitian and director of Eat Love Live; currently working part time as she has three daughters.
Jo has a client centred approach providing individual nutrition counselling; with over 10 years' experience in private practice. Jo has experience across a diverse range of settings including community and public health and in variety of modes including working with individuals, groups and program development.
Jo can support clients with a wide range of clinical medical conditions; though her passion and unique skill set are in supporting people across the spectrum of disordered eating, eating disorders and other mental health issues.
Jo has a non-dieting approach to health management which involves focusing on behaviour change to improve measurable health outcomes. Jo aims to support people to improve their overall relationship with food and to reconnect with the body's hunger and satiety cues. Jo employs the Health at Every Size Paradigm in her work.
Jo is passionate about supporting people to reconnect and learn to trust their own intuition around food. We are all born with these skills but our life experiences and the toxic diet culture we live in can mean we lose touch with this.
When faced with illness or a specific health concern, or simply looking to improve overall well-being, sorting through complex information and advice about diet can require specialist help and support which Jo aims to provide in a compassionate, non-judgemental, supportive environment.
Jo's experience is from a range of places including:
Eating Disorders Foundation Victoria, as an employee and latter a board member
Eating Disorders Unit at the Royal Melbourne Hospital
Eating Disorder Program at The Melbourne Clinic
The Big Girls Group at the Royal Women's hospital, supporting women with PCOS.
The Body Image and Eating Disorder Recovery centre (BETRS); a joint initiative between St Vincent's and The Austin hospital.
Jo values working closely as part of a multidisciplinary team (Psychologist, General Practitioner, Psychiatrists) as this is advantageous to positive outcomes for her clients. It is important to recognise that many other factors can manifest in negative eating behaviours and food beliefs and that support from medical practitioners, mental health workers, social workers and support for families is important.
Qualifications:
B Applied Science (University of Tasmania 2000 Incomplete)
B Nutrition and Dietetics (Monash University 2001- 2004)
Masters Public Health (University of Melbourne 2007 Incomplete)
Jo has completed professional development in the following areas:
counselling skills
CBT
ACT
Motivational Interviewing
Mindfulness
ASSIST
Mental Health First Aid.
Professional Memberships:
Dietitians Association of Australia
Australian New Zealand Academy of Eating Disorders
HAES Australia Inc
The Society for Australian Independent Dietitian – Nutritionists
This additional training has helped Jo develop skills in complementary psychological tools to assist clients to make positive changes.
Jo engages in regular clinical supervision and reflective self-practice to ensure that she is providing optimum care for her clients.
Availability:
Jo is available for consultation:
Tuesday 8.30 am - 6.00 pm
Friday 8.30 am - 6.00 pm
To arrange an appointment please phone 9650 9372 or book online.
You can fill out a pre assessment Questionnaire here.
We require that all clients be linked in with regular medical support to ensure their ongoing medical safety.
We require clients to be engaged with or planning to engage with psychological support to ensure that we are providing safe, ethical and evidence based support.
Age limits for accepting new referrals
Please note some practitioners have boundaries on the age of clients they will accept as new referrals.
We request that for all new clients aged 15 years and younger that a Pre assessment Questionnaire be completed to assist us in triaging the young person and family.
For all clients aged 15 or younger we request that the initial assessment be with the parents/ carer only. Eating disorders do not just affect the person but families as a whole.
This is an important part of the assessment process and will help us to get a clear history of the development of the eating disorder and aid in setting up a treatment team and clear treatment goals moving forward.
Family based treatment is the gold standard for supporting children and adolescents with eating disorders. The Eat Love Live team are not trained in family based treatment or family therapy.
As dietitians we can be an adjunct to this important treatment process, provide a safe space for discussion around meal planning, information about eating disorders, physical and psychological risks associated with the eating disorder, normal puberty changes to the body, guidelines to adequate amounts of nutrition and help clear many of the myths about food and bodies in our community.
We appreciate that accessing pediatric and adolescent services at this time is difficult and there are long wait lists. As with all clients, we insist that all adolescents are linked in with a multidisciplinary team including a GP and a mental health clinician - be it a psychologist or psychiatrist. And we suggest that clients make the referral to CHAMS/ CHYMS and / or private family therapy and be on the waiting list for this support.
Along with the GP or paediatrician we can provide information and support while families are waiting for this important more intensive support.
Parents can speak with their GP or Paediatrician about referrals to these supports.