JOSEPHINE MONEY (NEE GIBSON) (APD)
Accredited Practising Dietitian
Accredited Nutritionist
Eating Disorder Specialist
Eat Love Live Clinical Director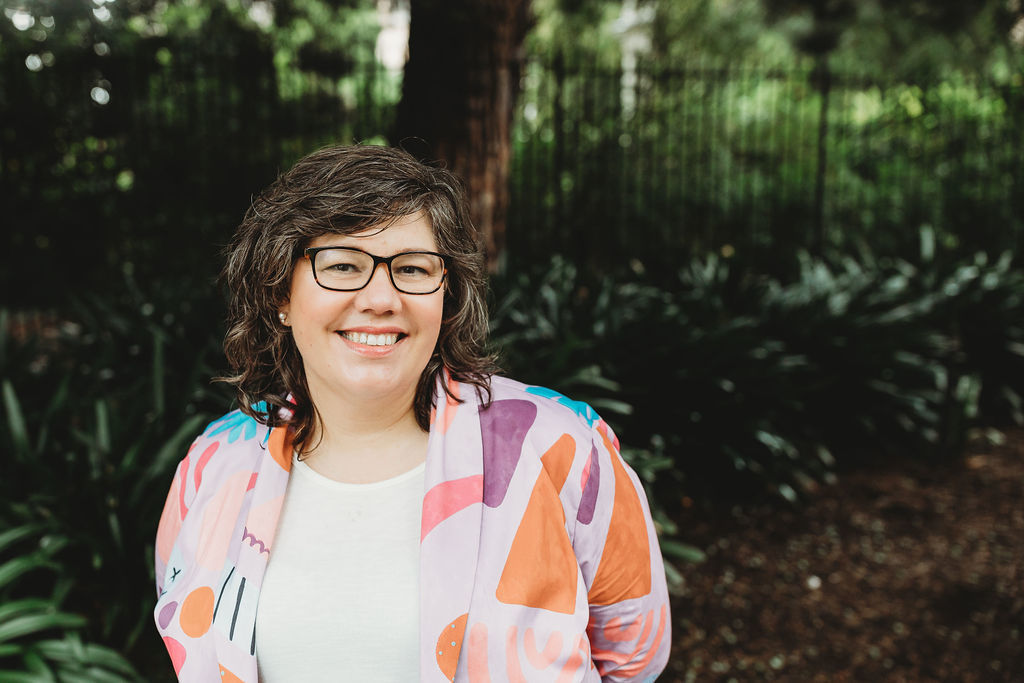 Jo does not have the capacity to accept new clients at this time. All referrals will be directed to one of the skilled practitioners at Eat Love Live.
Areas of special interest:
Eating Disorders
Disordered Eating
Nutriton and Mental Health
Weight neutral management of Diabetes and PCOS
Josephine is an Accredited Practising Dietitian and director of Eat Love Live; currently working part time as she has three daughters.
Jo has a client centred approach providing individual nutrition counselling; with over 10 years' experience in private practice. Jo has experience across a diverse range of settings including community and public health and in variety of modes including working with individuals, groups and program development.
Jo can support clients with a wide range of clinical medical conditions; though her passion and unique skill set are in supporting people across the spectrum of disordered eating, eating disorders and other mental health issues.
Jo has a non-dieting approach to health management which involves focusing on behaviour change to improve measurable health outcomes. Jo aims to support people to improve their overall relationship with food and to reconnect with the body's hunger and satiety cues. Jo employs the Health at Every Size Paradigm in her work.
Jo is passionate about supporting people to reconnect and learn to trust their own intuition around food. We are all born with these skills but our life experiences and the toxic diet culture we live in can mean we lose touch with this.
When faced with illness or a specific health concern, or simply looking to improve overall well-being, sorting through complex information and advice about diet can require specialist help and support which Jo aims to provide in a compassionate, non-judgemental, supportive environment.
Jo's experience is from a range of places including:
Eating Disorders Foundation Victoria, as an employee and latter a board member
Eating Disorders Unit at the Royal Melbourne Hospital
Eating Disorder Program at The Melbourne Clinic
The Big Girls Group at the Royal Women's hospital, supporting women with PCOS.
The Body Image and Eating Disorder Recovery centre (BETRS); a joint initiative between St Vincent's and The Austin hospital.
Jo values working closely as part of a multidisciplinary team (Psychologist, General Practitioner, Psychiatrists) as this is advantageous to positive outcomes for her clients. It is important to recognise that many other factors can manifest in negative eating behaviours and food beliefs and that support from medical practitioners, mental health workers, social workers and support for families is important.
Qualifications:
B Applied Science (University of Tasmania 2000 Incomplete)
B Nutrition and Dietetics (Monash University 2001- 2004)
Masters Public Health (University of Melbourne 2007 Incomplete)
Jo has completed professional development in the following areas:
counselling skills
CBT
ACT
Motivational Interviewing
Mindfulness
ASSIST
Mental Health First Aid.
Professional Memberships:
Dietitians Association of Australia
Australian New Zealand Academy of Eating Disorders
HAES Australia Inc
The Society for Australian Independent Dietitian – Nutritionists
This additional training has helped Jo develop skills in complementary psychological tools to assist clients to make positive changes.
Jo engages in regular clinical supervision and reflective self-practice to ensure that she is providing optimum care for her clients.
Availability:
Jo is available for consultation:
Tuesday 8.30 am - 6.00 pm
Friday 8.30 am - 6.00 pm
To arrange an appointment please phone 9650 9372 or book online.
You can fill out a pre assessment Questionnaire here.